Yoga Holiday
June 10th-15th 2020


Get away from it all in the stunning Andalusian countryside - connect with nature and have some well deserved time for yourself. The luxurious surroundings offer plenty of space for self-reflection, a leisurely stroll down to the flamingo lake, or a quiet shaded spot to sit and read.

Swim in our private pool, surrounded by palm trees accompanied by bird song, or retreat into your headphones listening to your favourite playlist, the choice is all yours.








We'll be fed three delicious, nutritious vegetarian meals a day, have fresh fruit, tea and coffee available.
In the evenings, enjoy the gorgeous comfortable Moroccan snug and help yourself at the Honesty Bar. The adjoining patio is the perfect spot to soak up the sunset with a G&T or fresh juice. I will also be available throughout the day and evening to answer any yoga questions you may have, and to go over any specific poses with you, should you desire.
At night we will sleep in exquisitely designed rooms with wonderfully comfy beds, en suite bathrooms and plenty of space.
This Yoga Holiday offers you a great opportunity to deepen your Yoga practice with twice daily 1.5 hour sessions. Raggs' classes are a wonderful balance of stretching, building strength and flexibility, developing balance and becoming more tuned into, and aware of your own body . Each day will have one challenging pose that we can explore together, with a sense of playfulness, looking at why we might feel challenged, and how to embrace those feelings, so we can move on freely. Sessions will end with breathing techniques to calm and centre, and restorative relaxation through yoga nidra. (guided relaxation)
"My desire is to share my love of Yoga with you, imbuing you with the confidence to create your own personal home practice and to leave feeling relaxed, refreshed and recharged. Summer here we come!"
Early bird price, available till Valentine's Day is £525
After that it's £565
︎
If you have any questions or would like to book a place please feel free to contact me by phone or email.
︎ 07977 134607
︎ raggs23@yahoo.co.uk
Thanks Raggs
︎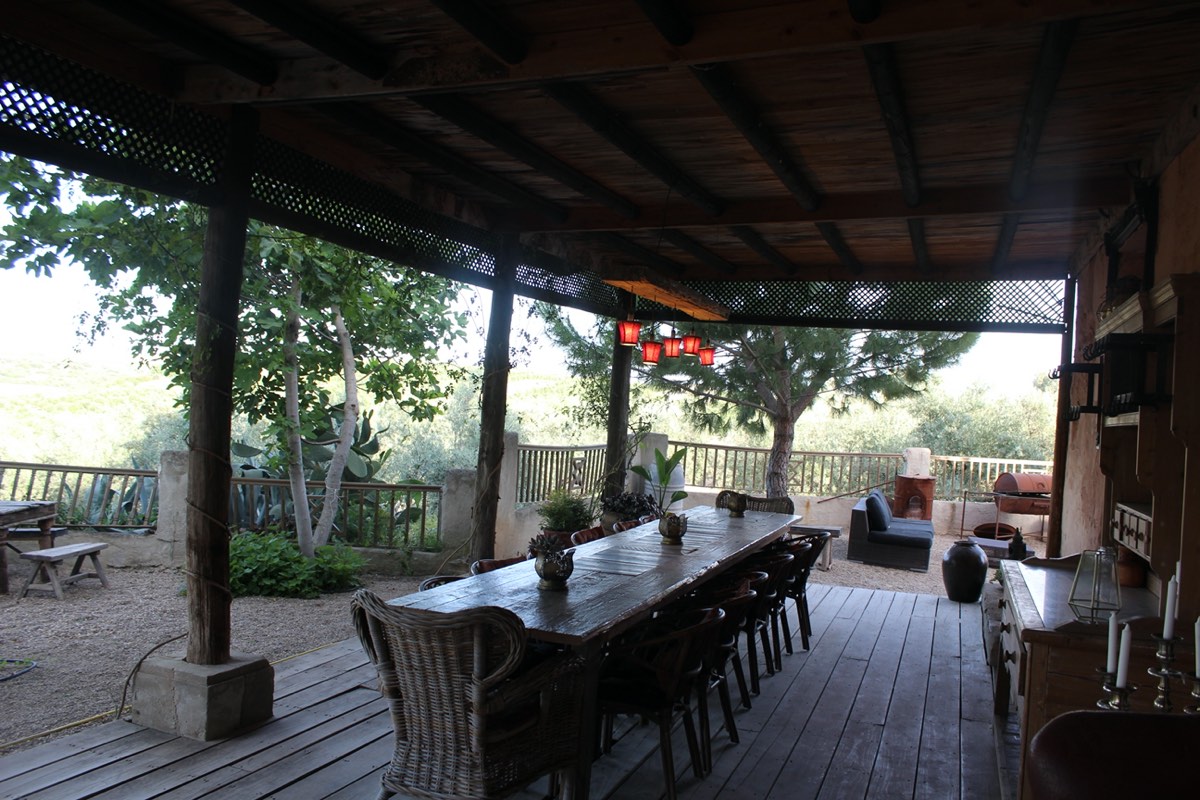 Info

Airport transfers per person €35

A minimum of 4 people in a car each way to be paid by cash, not to be implemented on retreat price.
-

Trains from €17

Trains don ́t run all day, so check availability both ways before booking flights if taking this option. thetrainline.com Journey, Malaga Maria Zambrano to Puente Genil- Herrera.
-

Or Seville to Puente Genil-Herrera from €28

Train station 20 min from destination and we offer a train station pick up/drop off for €5 per person minimum 2 people or €10 if 1 person.
-

One swimming pool towel privided free...
-
The Cortijo
A cortijo is an old Andalucian farm house, normally comprising of a group of buildings with an internal courtyard. Our cortijo is situated on a small hill offering 360 degrees of views with a small laguna 500m away which often has many flamingoes. We have reformed and refurbished the buildings in keeping with the original style creating 5 very large bedrooms all with en suite bathrooms. They are extremely spacious and the beds can be used both as doubles or separated into singles.
We have converted the barn into a large studio ideal for any practise. We supply all equipment necessary.
The cortijo has a lovely swimming pool and Moroccan style bar alongside to relax. Other areas that are available for the group include the internal courtyard, rear porch terrace, indoor bar and a indoor chill out Moroccan room.
-
Your Hosts
Will be Kells and Celi, the lucky owners of Cortijo San Jose in Andalusia.
They arrived in Barcelona three and a half years ago and moved to Andalusia a year later having been captivated by the area and the beautiful cortijo where they now live. Kells has thirty years experience in the catering industry running and cooking in restaurants in different parts of the world. Kells has a passion for looking after people, and Celi has worked renovating a number of properties and interior design, and also has a huge amount of experience looking after people in the short term rental business. Together their skills blend very well to provide excellent service for retreats. They speak English, Portuguese and Spanish fluently and are also able to communicate in French and German.
-
Other areas
Swimming pool
Moroccan pool bar with board game shelves and book shelf Sunset seating are outside Moroccan bar
Indoor bar with darts game
Moroccan indoor chill out room
Large outside chill out sofa bed
Large sofa sitting area in porch
Little Buda garden
Reception area with sofa and little library
Fire pit area with seatings around it
120 square meter by 10 meters high practice room
-
Games

Ping pong table
Table football
Darts
-
Our pets

3 cats
1 very excited dog
1 little piggie (he is growing though so might not be so little in 2020!)
-
About our food

Breakfast: we offer hot bread, cheeses and eggs. Also one of the following each day: overnight oats, bircher muesli, smoothies or yogurt pots, plus granola, a selection of cereals, fruit, jams, local honey, juices, coffee and tea. It is a proper breakfast!
Lunch is a lighter meal involving green and grain salads, tortillas, Buda bowls, light pastas, homely made gazpacho, etc...
Dinner is a bigger meal and can be a either a fresh Meze combination, a roast, Kell ́s mean paella (always a must and served by the pool area at sunset), a scrummy pie, tagine, tacos etc... all with plenty of sides and a dessert.

All meals will be vegetarian.

Snacks: we keep biscuits, fruit, coffee and tea out all day and an occasional treat like an energy ball or alike.
-

(Information above comes from the up and coming website for Cortijo Sanjose.)
-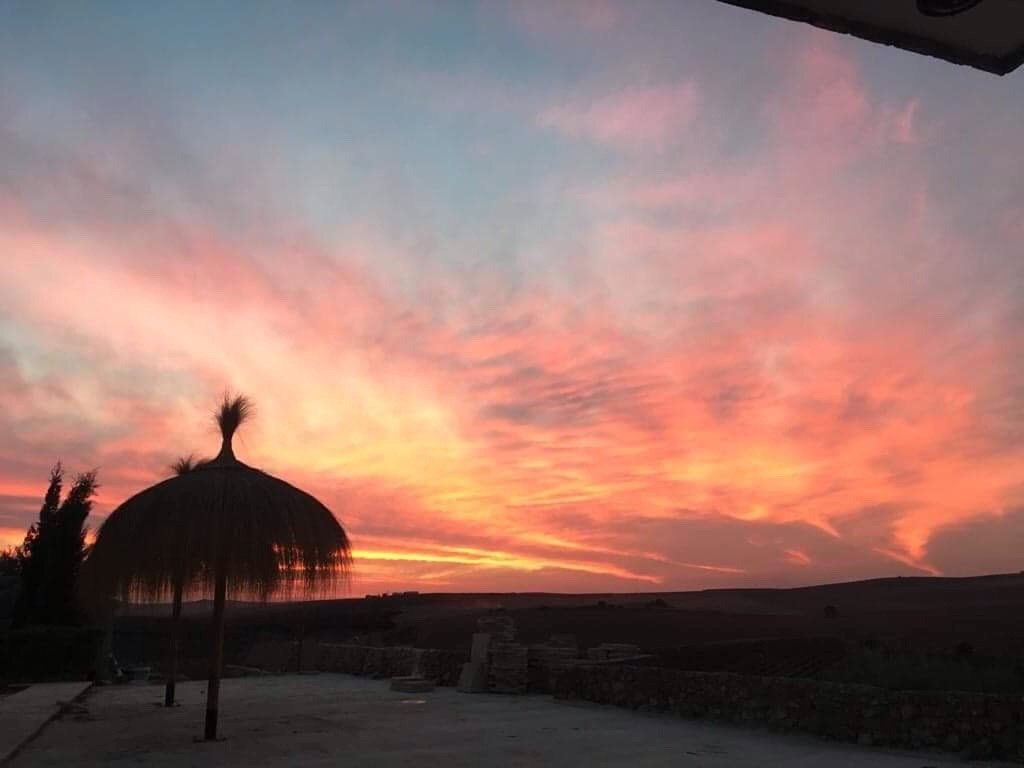 ︎



Reviews

Yoga- I really loved the yoga sessions. I am not a regular yoga person and was not sure what to expect. They were led in a gentle and assured way. The teacher was precise and seemed to instinctively know how far to push each member of the class. As a regular gym goer I didn't think I'd find the classes physically demanding, but they were! I am hoping to find as skilled a teacher back home; I've been inspired to do this regularly for the physical effects and general feeling of well being.

The place: the venue is completely charming. A lot of love and thought has been put into making this place beautiful, relaxing and soulful. Only niggle is shower pressure in upstairs room.

The hosts: cannot fault them. Kells and Celi made us feel welcome and at home. The food was lovely and the little homemade healthy treats (energy balls, breakfast pots, smoothies) in particular felt wholesome and were delicious. Felt very well cared for.
Massage: Loved it, but I am a total massage slut. Nevertheless I am pretty sure that objectively speaking this was of a very high standard. I never fall asleep during a massage as I think that is a waste, but I fell asleep, I was so relaxed.

Overall- I had a great time and felt rejuvenated and ready to face reality, or rather felt very grateful that this too was part of my reality.

Vicky
-

Wonderful, wonderful, wonderful, yoga, accommodation and food!!! The team created a relaxing and fun retreat, in a beautiful setting surrounded by olive groves. Raggs's yoga teaching was superb, accessible to all and thoughtfully delivered. I would not hesitate to recommend this trip.

Dr Sarah Taha, London.
-

Truly amazing yoga retreat that left me feeling revitalised and relaxed. Raggs is wonderful and attentative teacher and designed the classes for all levels. As a beginner I really appreciated this and am already putting into practice all that I learnt. The venue and hosts were also amazing, providing an oasis of stylish calm with delicious healthy food and a beauitiful swimming pool. Will definitely be going back next year.

Hetty Covach


︎
How to pay:

Blocks of classes can either be paid upfront using the Move GB App, via PayPal or in person at the class.