Yoga Holiday
After the success of June 2019, we just had to do it again. Join us for a women's only Hatha yoga holiday, with the exception of the delightful co-owner and top chef, Kells. He makes a mean paella!
Yoga classes will be twice daily for approximately 1.5 hours, before breakfast and before dinner. They are suitable for beginners as well as those who have a regular practice. I will offer variations on posses to meet all abilities and energetic levels. If you fancy a lie in one morning, that's fine with me, and I'm more than happy to offer a half hour catch up session later on in the morning.
All of the rooms are beautifully renovated with a moorish vibe, very spacious and all a little different, with super comfortable beds. These rooms can sleep up to four but I've decided to stop at three, so you can enjoy the space.
The food is absolutely divine, and it was definitely one of the highlights from our last yoga holiday, super tasty, healthy and well balanced.
We have a private pool to relax around, a ping-pong table, darts board, two bars, two optional dinning areas, a beautiful pool side bar, and a huge terrace to watch the stunning sunsets, all with a cool glass of wine, or G&T in hand. Heaven!
Price £555
Early bird price £480 if booked before December 20th 2019
︎
If you have any questions or would like to book a place please feel free to contact me by phone or email.
︎ 07977 134607
︎ raggs23@yahoo.co.uk
Thanks Raggs
︎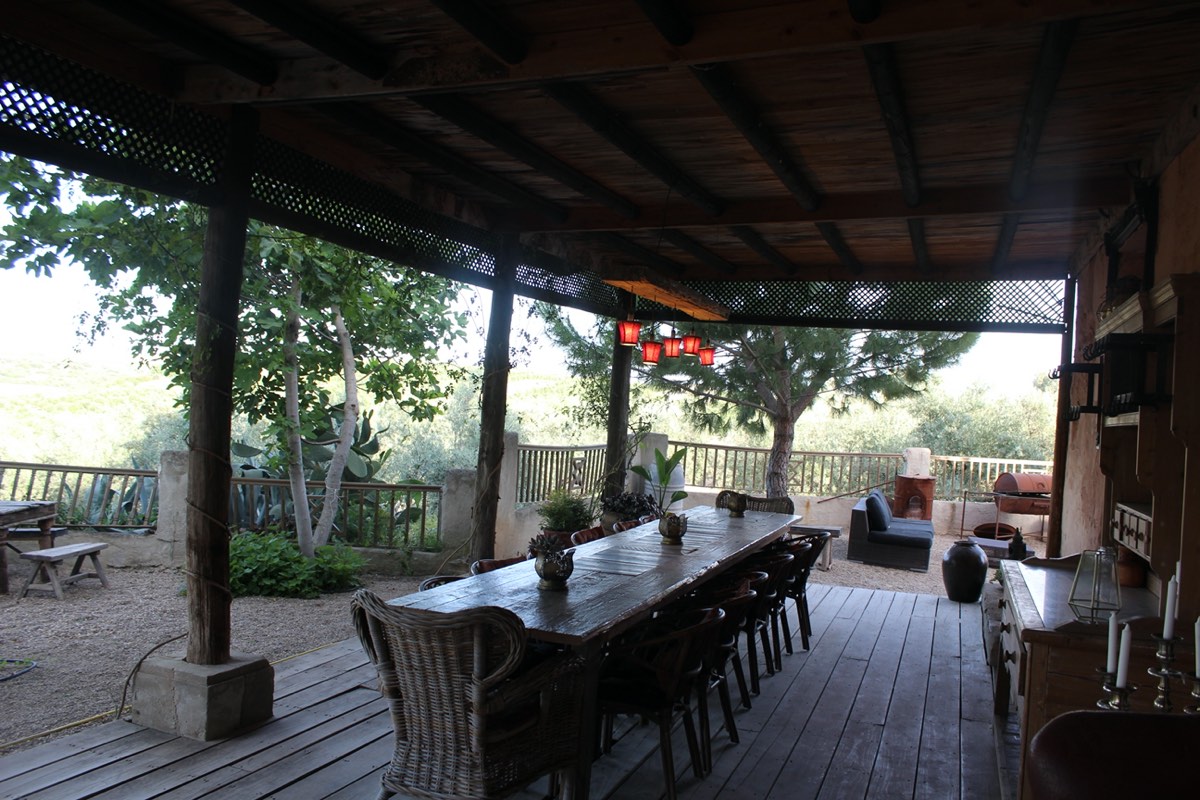 Info

Airport transfers per person €35

A minimum of 4 people in a car each way to be paid by cash, not to be implemented on retreat price.
-

Trains from €17

Trains don ́t run all day, so check availability both ways before booking flights if taking this option. thetrainline.com Journey, Malaga Maria Zambrano to Puente Genil- Herrera.
-

Or Seville to Puente Genil-Herrera from €28

Train station 20 min from destination and we offer a train station pick up/drop off for €5 per person minimum 2 people or €10 if 1 person.
-

One swimming pool towel privided free...
-
Facilities

Swimming pool
Moroccan pool bar with board game shelves and book shelf Sunset seating are outside Moroccan bar
Indoor bar with darts game
Moroccan indoor chill out room
Large outside chill out sofa bed
Large sofa sitting area in porch
Little Buda garden
Reception area with sofa and little library
Fire pit area with seatings around it
120 square meter by 10 meters high practice room

Games

Ping pong table Table football Darts

Our pets

3 cats
1 very excited dog
1 little piggie (he is growing though and might not be so little in 2020!)

Food

We are constantly renovating our repertoire as we try new recipes all the time, vegetarian and non vegetarian.

Breakfast: we offer hot bread, cheeses, eggs and jamon. Also one of the following each day: overnight oats, bircher muesli, smoothies or yogurt pots, plus granola, a selection of cereals, fruit, jams, local honey, juices, coffee and tea. It is a proper brunch!

Lunch is a lighter meal involving green and grain salads, tortillas, Buda bowls, light pastas, homely made gazpacho, etc...

Dinner is a bigger meal and can be a either a fresh Meze combination, a roast, Kell ́s mean paella (always a must and served by the pool area at sunset), a scrummy pie, tagine, tacos etc... all with plenty of sides and a dessert.

Snacks: we keep biscuits, fruit, coffee and tea out all day and an occasional treat like an energy ball or alike.

Yumm!! :)
-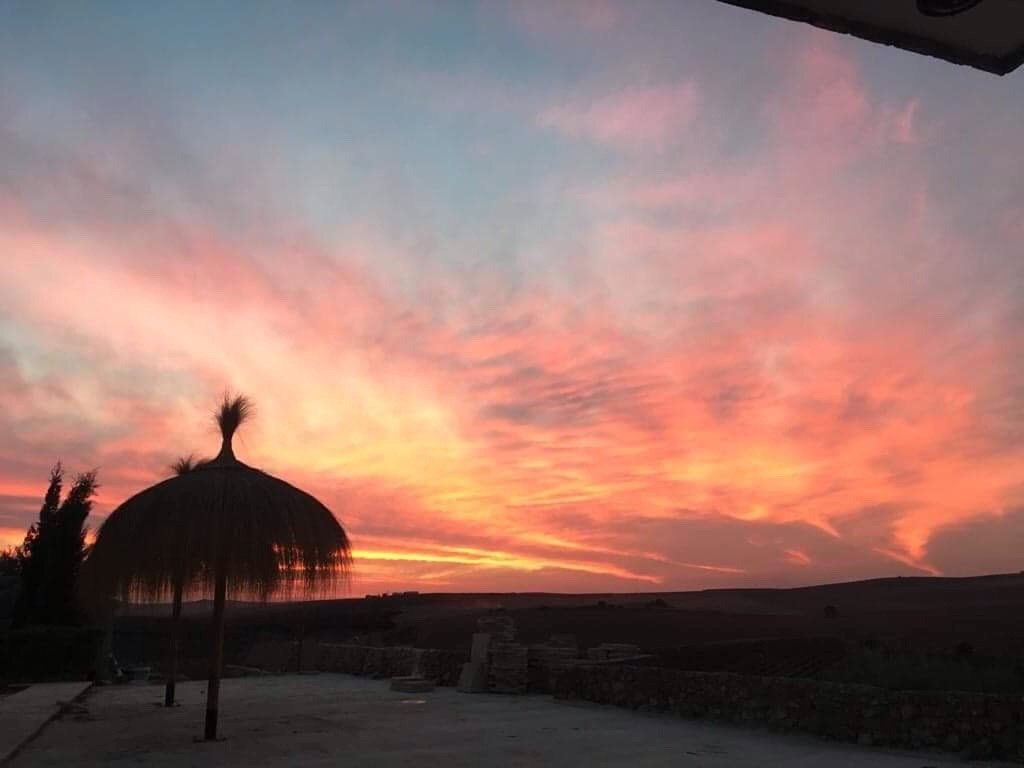 ︎



Reviews

Yoga- I really loved the yoga sessions. I am not a regular yoga person and was not sure what to expect. They were led in a gentle and assured way. The teacher was precise and seemed to instinctively know how far to push each member of the class. As a regular gym goer I didn't think I'd find the classes physically demanding, but they were! I am hoping to find as skilled a teacher back home; I've been inspired to do this regularly for the physical effects and general feeling of well being.

The place: the venue is completely charming. A lot of love and thought has been put into making this place beautiful, relaxing and soulful. Only niggle is shower pressure in upstairs room.

The hosts: cannot fault them. Kells and Celi made us feel welcome and at home. The food was lovely and the little homemade healthy treats (energy balls, breakfast pots, smoothies) in particular felt wholesome and were delicious. Felt very well cared for.
Massage: Loved it, but I am a total massage slut. Nevertheless I am pretty sure that objectively speaking this was of a very high standard. I never fall asleep during a massage as I think that is a waste, but I fell asleep, I was so relaxed.

Overall- I had a great time and felt rejuvenated and ready to face reality, or rather felt very grateful that this too was part of my reality.

Vicky
-

Wonderful, wonderful, wonderful, yoga, accommodation and food!!! The team created a relaxing and fun retreat, in a beautiful setting surrounded by olive groves. Raggs's yoga teaching was superb, accessible to all and thoughtfully delivered. I would not hesitate to recommend this trip.

Dr Sarah Taha, London.
-

Truly amazing yoga retreat that left me feeling revitalised and relaxed. Raggs is wonderful and attentative teacher and designed the classes for all levels. As a beginner I really appreciated this and am already putting into practice all that I learnt. The venue and hosts were also amazing, providing an oasis of stylish calm with delicious healthy food and a beauitiful swimming pool. Will definitely be going back next year.

Hetty Covach


︎
How to pay:

Blocks of classes can either be paid upfront using the Move GB App, via PayPal or in person at the class.